Testimonials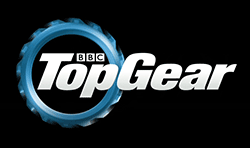 SB Security Solutions have provided the highest standard of security on Top Gear for a number of years. All of their staff are extremely reliable, professional and courteous and they work hard to ensure all of our filming events run smoothly.
Kate Jones-Mackay
Production Manager
Top Gear
Secret Productions have worked closely with SB Security Solutions for numerous events including the Secret Garden Party, Glade and Wilderness Festivals, as well as many other smaller indoor shows. Having changed security companies many times in the past, SB were the one company that fitted our events and management team, as well as providing reliable, personable, and professional staff for our wide variety of shows. Working with them closely over the past 5 years, SB have given Secret Productions support within the Safety Advisory Group and have developed professionally structured management systems that are a credit to the industry. I look forward to working with them for many years to come.
Kind Regards
Ed Dolman
Director
Secret Productions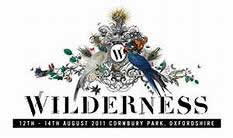 I first worked with SB when we were launching the Wilderness Festival in 2011. I can't think of another company better-suited to the event – SB are friendly, flexible and unflappable and ready to go above and beyond the call of duty to make it all work.
Dave McCalmont
Head of Production
AMA Festivals Ltd
I have worked along SB Security on several events, from weekend music festivals to community events and processions. As a Health & Safety Manager, I know that the eyes and ears of the SB Security team will make my work and the safety of the event much easier. The managers with SB will work closely as part of a team to create an event that is safe and secure, when so many others I find merely "do their job". Their professional approach, attention to detail and clear, logical look at the needs of event are always appreciated.
Linda Krawecke
Manager
Tiger Tea Health & Safety
In the last 12 months I have worked with the SB Security Solutions team on Blackheath Fireworks and Olympic Live Site, the Paralympics Torch Relays and Lewisham People's Day.

They are by far the most reliable, professional and effective security company I have worked with in the 18 years that I have been producing live events.

After working with SB Security – you will never look elsewhere. They have been delivering security and stewarding staff at public events in Lewisham for many years and we would be lost without them.
Lesley Jones
Events Officer – London borough of Lewisham
Having worked with SB Security for several years Southwark Council have always been impressed by the professional and flexibility service delivered. From large impact events like Carnaval del Pueblo, high profile events like the Olympic torch relay and community focussed event like The Elephant and the Nun, SB Security successfully work in partnership with a range of important partners to ensure that the highest standards are met without compromising on the fun and excitement expected by our audiences.

They are a pleasure to work with.
Paul Cowell
Southwark council events team